The air in Battle Creek, MI smelled like cornflakes, potato chips, and Pop-Tarts. In the rearview mirror, my driver glanced at the backseat through rose-tinted aviators and told me we were getting close.
"I think I'm picking up Frosted Flakes," he said, while sniffing out of the half-cracked window of his Chrysler, mullet flapping in the wind. Barren fields and thickets of trees surrounded the sprawling concrete and glass complex of Kellogg's headquarters — it looked like any other corporate campus in Middle America.
Back in the '30s, Battle Creek was home to Dr. John Harvey's then-world-famous sanitarium, where health nuts flocked for experimental yogurt enemas. These days, it's defined by rows of sanitized monochrome, only broken by splashes of familiar cartoon logos. Prominent among them: Julius Pringles, the same mustachioed, bow tie-wearing caricature smiling back at me from a can of Pizza-flavored chips crammed in my backpack. I removed the cap. Its contents were uncrushed and unharmed despite the considerable pressure of my laptop and a hardcover edition of Moby Dick.
"Now I think I'm catching a little whiff of Pringles, too," he added. "Oh man, we must be nearby." I didn't have the heart to tell him about my open can.
Pringles has maintained Bill Belichick-levels of secrecy about its production process. But a recent run of viral urban legends — did you hear they're made of discarded McDonald's fries? — may have forced the corporation's proverbial hand. The company volunteered to reveal how Pringles are made. And that's how I ended up creating my very own Pringle flavors with a team of flavor engineers in Michigan's lower palm.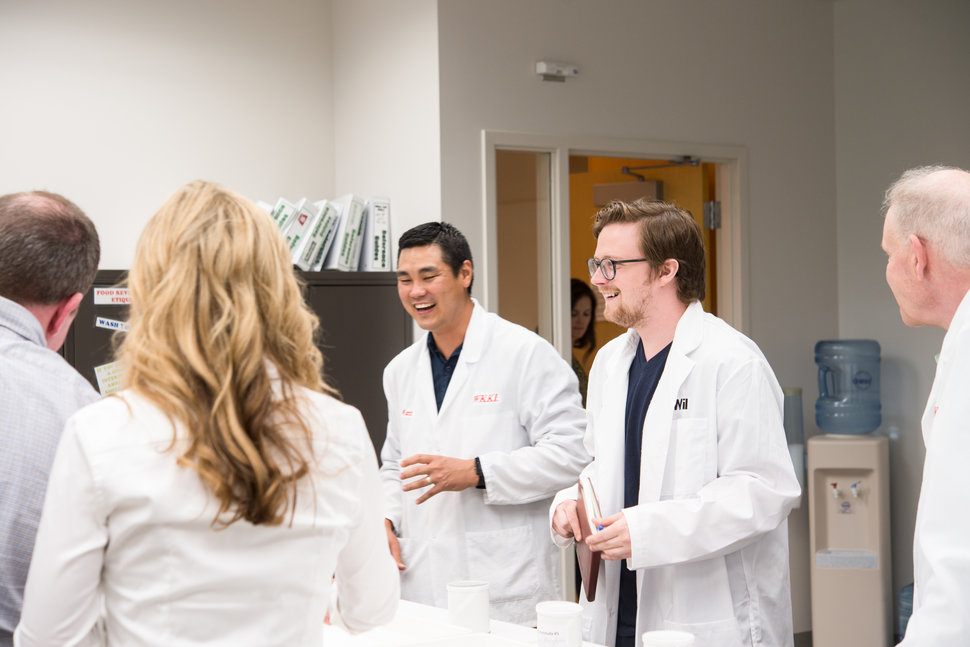 The Pringles headquarters moved to this sleepy town after Procter & Gamble sold it to Kellogg's for $2.71 billion several years back. As origin stories go, Pringles didn't start as a happy accident in a potato-loving immigrant's home kitchen or even with a small-time salesman, like Herman Lay of Lay's potato chips. It was a big-business operation from the get-go. In the late '60s, Procter & Gamble set out to make a "newfangled potato chip." These would not get crushed. They would not get soaked with grease. They'd be stacked in an upright cylinder able to withstand the chaos of your mom's station wagon, or the considerable weight of a 700-page American whaling epic. In 1968, the Original flavor hit the market and soon Pringles introduced variety to its line, with the likes of Sour Cream & Onion, BBQ, and Cheddar Cheese. Today, there are more than 100 flavors in 140 countries.
"You better have the details on how these things are made when you get back," my driver said as we pulled up to the lab's entrance. Soon, I would be Charlie Bucket-ing my ass all over the test plant, the first outsider to peek behind the curtain of Pringles.
"And don't forget to pick me up some Sour Cream & Onions," he added. "Man, I'll be really mad. I love those things."
Read the full article at: Thrillist